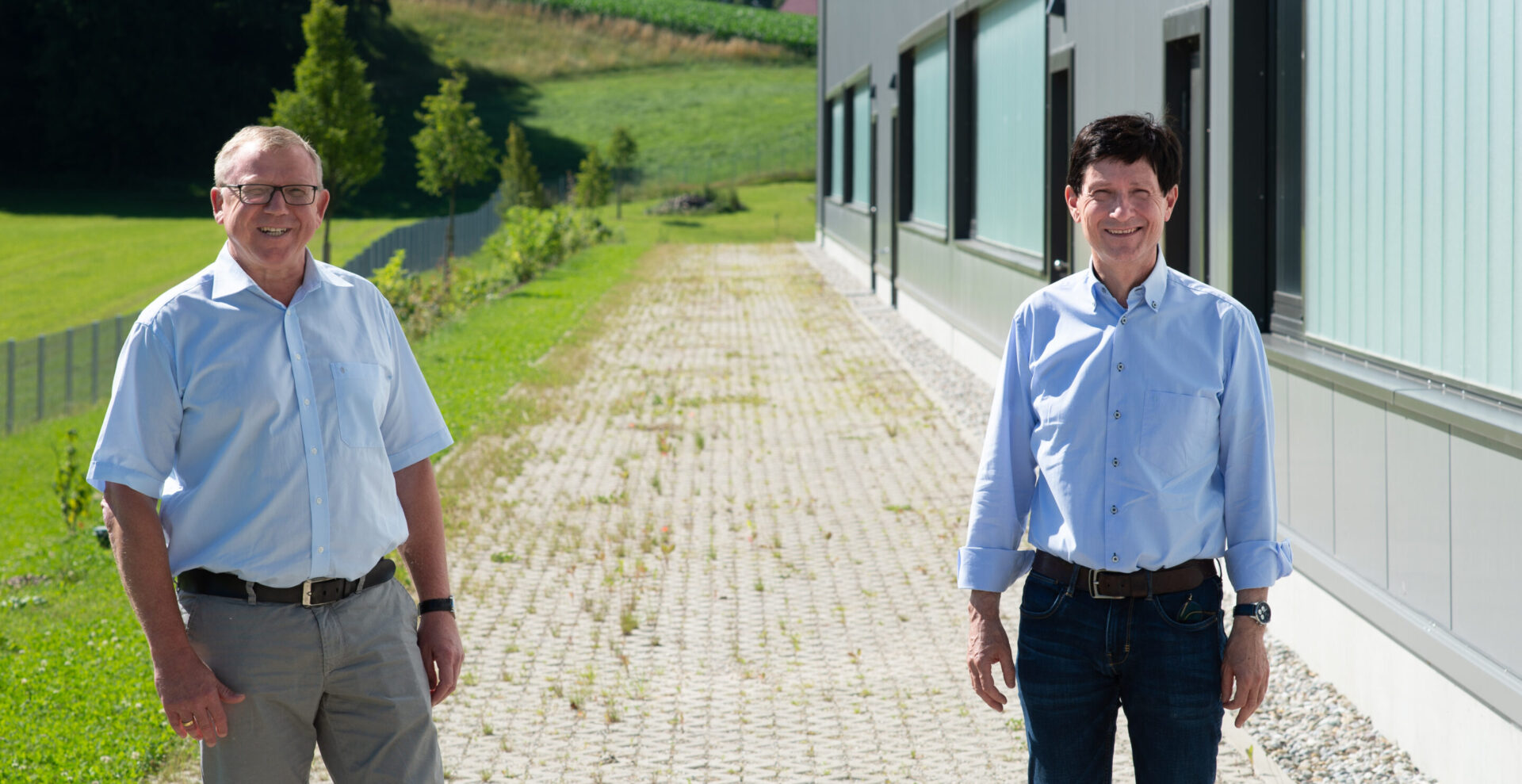 Takeover of majority shares: Dr. Friedrich Kastner, Corné Verstraten and Investment Partner Invest AG now own 51% of NGA including both businesses COLLIN and BritAS
On February 3rd, 2017 Dr. Friedrich Kastner, CEO Collin & BritAS GmbH, Corné Verstraten, CSO Collin & BritAS GmbH and Mag. Dr. Andreas Szigmund, CEO of Invest AG, signed the deal to take over the majority of shares of the Austrian-German Company NGA Next Generation Analytics GmbH. Kastner and Verstraten increased their ownership together with the Investment partner, Invest AG to now 51%.
NGA Next Generation Analytics GmbH owns 100% of the shares of both Collin GmbH (Ebersberg, Germany) and BritAS GmbH (Hanau, Germany). Both Companies are sister companies to the Ausstrian based Company NGR Next Generation Recycling GmbH and hence, part of the Next Generation Group.
"We appreciate that we were able to take this opportunity. Taking ownership in the majority of shares has been an essential strategic step in towards achieving independence. This helps us to continue successfully and without any doubt in our development and progress that we have worked on for the past two years", according to Dr. Friedrich Kastner and Corné Verstraten.
NGA Next Generation Analytics
Die NGA Next Generation Analytics GmbH, based in Grieskirchen, Upper Austria, engineers and develops Equipment for Quality Control for the Plastics Industry.
Collin Lab & Pilot Solutions
Collin (Ebersberg, Germany) develops modular and intelligent Lab- and Pilot scale equipment for the Plastics industry, Universities and Research Institutes.
BritAS Recyling-Anlagen GmbH
BritAS (Hanau, Germany) engineers, develops and assembles Equipment for melt filtration for plastics recycling industry and equipment for quality control of plastics products.
INVEST AG
INVEST AG is an investment firm owned by the Raiffeisen-Bank Upper Austria working an investment fund of 150 Million Euro as the lead private equity group of Austria. Since its incorporation in 1994, INVEST AG invested more than 350 Million Euros in over 130 Businesses from various industries. In addition to that, INVEST AG also consults for these companies as a partner for important decisions on Investments, Corporate Strategy and Management.