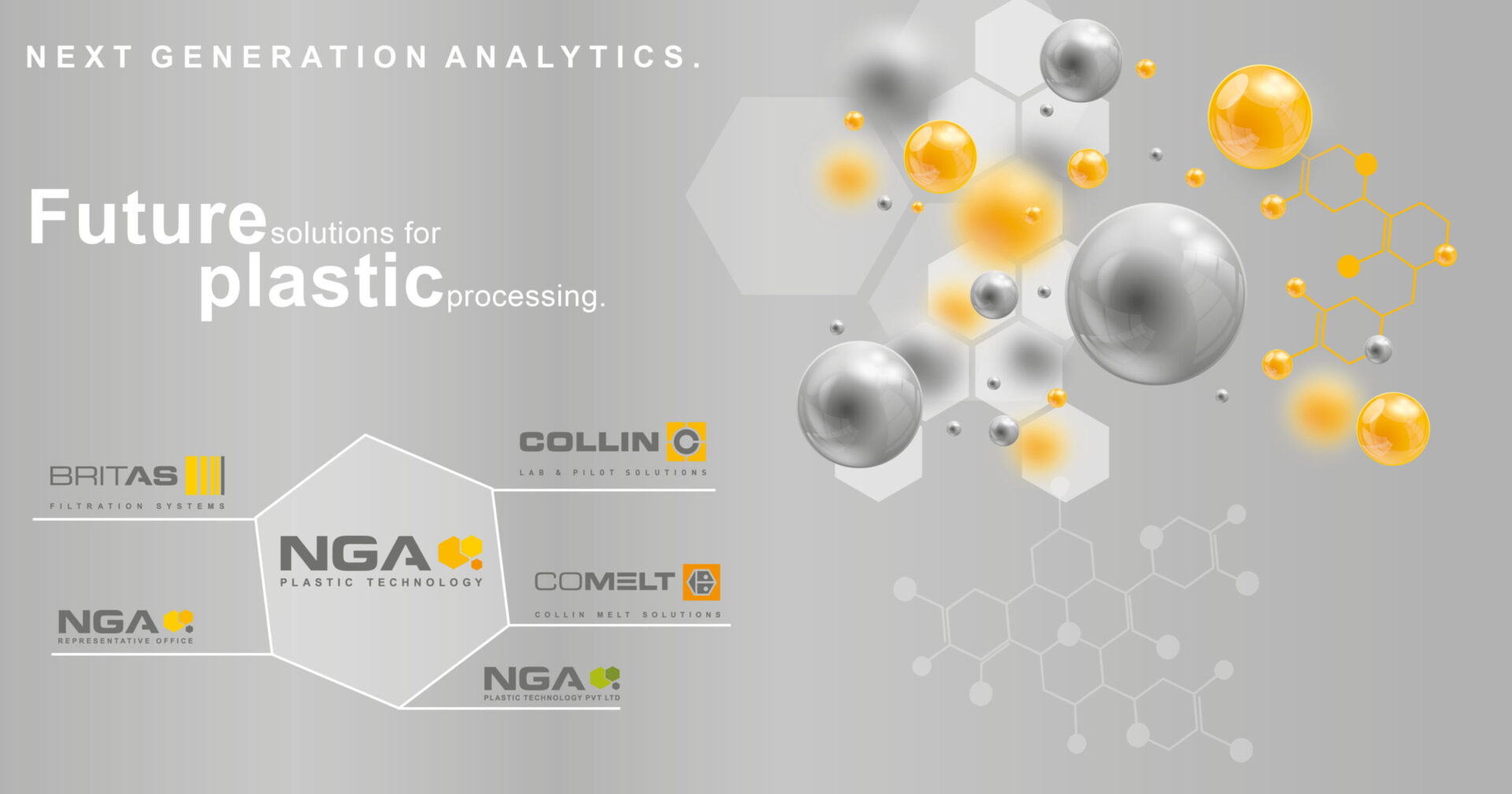 Next milestone – From now on, whole NGA group active on the US market
For the NGA group, the beginning of the new year has started with another big step towards the American market on which the affiliated company COLLIN Lab & Pilot Solutions Inc. has already successfully established itself in recent years.
Worldwide consistent market presence
"Now, it was time to also establish our other affiliated companies – BritAS Recycling-Anlagen as well as COMELT Collin Melt Solutions – on the US market. And that with the same company resp. brand structure like on the European market in order to guarantee a consistent worldwide presence ", explain DI Dr. Friedrich Kastner, CEO / Managing Partner and Corné Verstraten, CSO / Joint Partner.
Full-service portfolio & service from one location
"In the USA, in our office in Atlanta, COLLIN, BritAS as well as COMELT will work together the North-American market. "
Therefore, some modifications in the company structure were necessary: COLLIN Inc. changes its name of the juristic person into Next Generation Analytics, Inc. All other parameters such as contact persons or for example the company headquarters remain the same. Under NGA Inc., three companies, so-called DBAs (Doing Business As) are registered – COLLIN Lab & Pilot Solutions, BritAS Filtration Systems and COMELT Collin Melt Solutions.
"With this new, strong presentation and with the whole portfolio of the group, we can optimally provide and support American customers." The spectrum ranges from COLLIN extrusion lines for development, (pilot) production, medical technology and pharma via BritAS for recycling lines up to COMELT flat film (up to 3 meters) but also blown film and special dies.
NGA GROUP
NGA Next Generation Analytics
Die NGA develops test devices as well as lines for the plastics industry.
COLLIN Lab & Pilot Solutions
COLLIN develops intelligent pilot and laboratory lines in modular system for the plastic processing industry, universities as well as research institutes.
BritAS Recyling-Anlagen GmbH
BritAS develops and manufactures lines for the filtration of plastic waste and machines for quality control of plastic products.
COMELT Collin Melt Solutions GmbH
COMELT is contract manufacturer in the field of mechanical manufacture such as lathing, milling, eroding and grinding and expert for the manufacture of extrusion dies.
13 January 2021